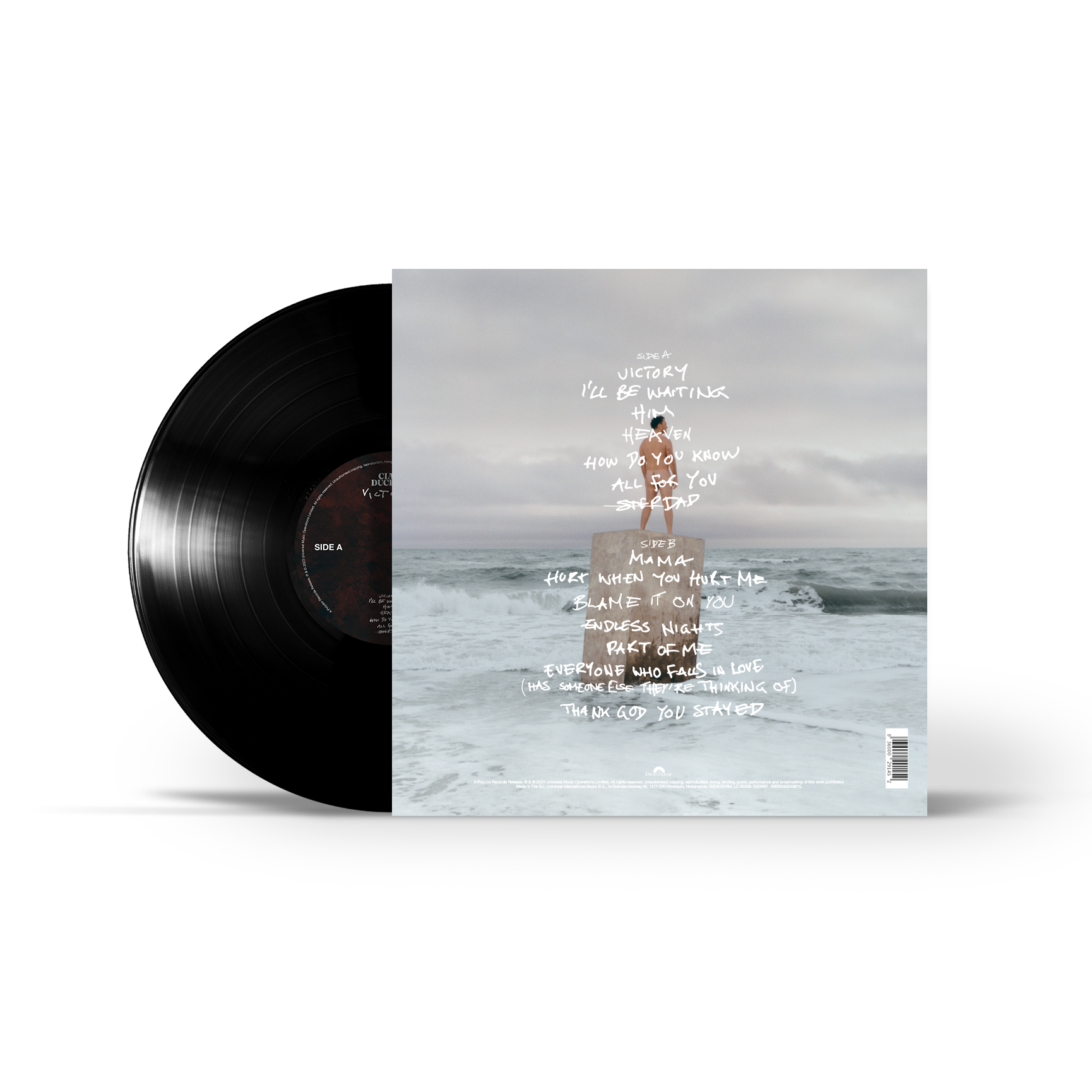 Victory Signed Black Vinyl
UK & IE ONLY.
Victory: Signed Black Vinyl
Available exclusively on Cian's store. 
Victory is the 14-track debut album from acclaimed singer-songwriter Cian Ducrot. Includes hit singles and fan favourites 'All For You', 'I'll Be Waiting' and 'Part Of Me'. 1LP with signed single sleeve with lyric sheet inset and printed inner sleeve. 
Tracklisting 
Side A
1. Victory
2. I'll Be Waiting
3. Him
4. Heaven
5. How Do You Know
6. All For You
7. (Step)Dad
Side B
1. Mama
2. Hurt When You Hurt Me
3. Blame It On You
4. Endless Nights
5. Part Of Me
6. Everyone Who Falls In Love (Has Someone Else They're Thinking Of)
7. Thank God You Stayed
Formats:

Vinyl LP
Label:

Polydor